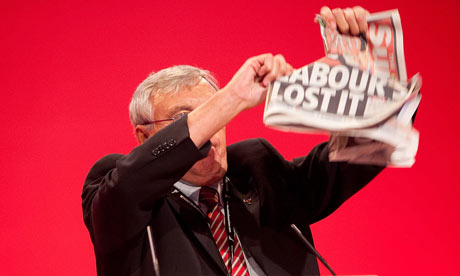 'After 12 long years in power, this Government has lost its way. Now it's lost The Sun's support too. '
This was the statement that The Sun released recently which has caused so much controversy. Yes 'The Sun' is one of the more low budget and more 'gossipy' newspapers, however, it still has a large following of people who read it and could well be influenced by what it says. After backing labour for twelve years now it has finally lost its trust in them, have the people?
I think this article really shows the power of the media, in particular the press.